Scholarship
Rock River Human Resource Professional Association offers a scholarship each year to applicants meeting the following criteria:
College Freshman, Sophmore, Junior or Senior in the fall
Reside in Whiteside, Lee, or Ogle Counties or surrounding communities
Major/minor in Business with emphasis in Human Resources
Participation in extracurricular activities
Applications are usually available in December of each year. Please check back here to find the application for 2017,
For more information, contact

:
Kathryn Snow, Education Chair
Rock River Human Resource Professional Association
Sauk Valley Community College
173 IL Rt. #2
Dixon, IL 61021
snowk@svcc.edu
2016 Scholarship Winner -
2012 Scholarship Winner - Kayli Witzleb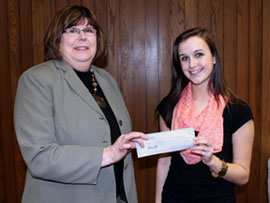 2011 Scholarship Winner - Kara Gibson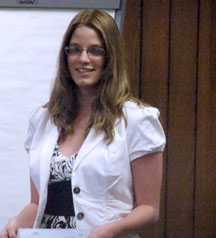 2009 Scholarship Winner - Andrea Woodworth
Andrea Woodworth was the 2009 scholarship winner. Andrea is a junior at Luther College and is pursuing her major in Business Administration. Andrea was presented with a $500 check that can be used towards tuition and books. Congratulations Andrea!!
2008 Scholarship Winner Megan Whitson