Welcome to the Rock River Human Resource Professional Association (RRHRPA)

RRHRPA is an affiliate of the Society for Human Resource Management. Whether you are new to the HR field or have many years of experience, we are a local starting point for networking, information, professional development, and continued support of excellence in Human Resources. We also encourage small business owners who may not employ a Human Resource Professional to join and take advantage of the frequent educational opportunities available.
We welcome your use of this site as a resource, and encourage you to check back frequently for updated information. We also encourage your involvement and suggestions about all of our activities, on the web and off. You may contact us at rrhrpa@gmail.com.
We look forward to seeing you at an upcoming meeting or event!
BECOME A MEMBER OF RRHRPA
Find us today: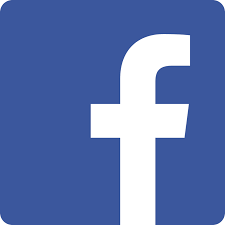 as Rock River Human Resource Professional Association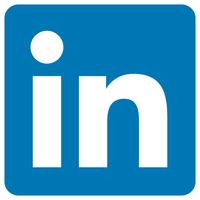 as RRHRPA
Upcoming Events
See All >
February 27, 2019 - 12:00pm

Location:

Sauk Valley Community College, Room 2K2 173 IL Rt. 2 Dixon, IL 61021

Today's program is entitled, Hiring and Firing: Doing It Right, presented by Attorney Carlos Avelos, of SmithAmundsen LLC.

...

Location:

Reagan Transit Center (fka LOTS) 210 E. Progress Dr. Dixon, IL 61021

The RRHRPA Board of Directors meets every other month to discuss the management of the association.  Anyone is invited to attend.  Please RSVP to rrhrpa@gmail.com if you wish to attend and are not a board member, so we can send you an agenda ahead of time and/or get your item...

Location:

Miller Park Pavilion 1020 S Morris Ave Bloomington, IL 61701 (309) 434-2255

Chapter volunteers are encouraged to attend this one day conference in Bloomington.  Car pooling from Dixon will be arranged.  Please let us know you are interested in attending at rrhrpa@gmail.com.
The Rock River Human Resource Professional Association began back in the 1980's as a sub group of the Sterling Chamber of Commerce. The group of eight men and two women represented the larger industrial employers. A while later, the group expanded to include Lee County employers. By the early 1990's, members of the group started receiving certification and joined SHRM.

At the present time, Rock River Human Resources Professional Association (RRHRPA) is a professional association serving the Lee, Whiteside and Ogle counties and surrounding communities, dedicated to professional development and networking with local HR professionals. Even small businesses without a dedicated HR department can benefit from being a RRHRPA member. We currently have 49 members representing 39 different companies.
Please see our Bylaws link on the About Us page.