SHRM Foundation
SHRM FOUNDATION
The SHRM Foundation's mission is to mobilize the power of HR and activate the generosity of donors to lead positive social change impacting all things work. The Foundation is committed to elevating and empowering HR as a social force through its innovative solutions to workplace inclusion challenges, programming designed to inspire and empower the next generation of HR leaders, and awarding scholarships and professional development grants to educate and develop students and HR professionals. The SHRM Foundation is a 501(c)(3) philanthropic arm of the Society for Human Resource Management (shrm.org).
Scholarships
available through the SHRM Foundation for certification and so much more.
HOW CAN YOU HELP?
RRHRPA will have a collection jar at all 2022 in-person meetings for your loose change to benefit the SHRM Foundation. Bring your spare change to each meeting to help!
You can donate to the SHRM Foundation by using the SHRM link, or even through your purchases on Amazon. Amazon will donate to your charity based on your purchases. Go to smile.amazon.com. The page looks the same as Amazon; you login the same way. But you can choose your charity, SHRM Foundation. Then you just need to make sure you use this page for all your purchases.
Each year, Illinois Chapters are asked to donate a basket to be raffled at the annual ILSHRM Conference, proceeds benefiting the SHRM Foundation. 2022 is no different and RRHRPA ,through the expert shopping eye of our own SHRM Foundation Chair, Rhonda DeWitt, is donating the laptop tote bundle seen in the picture below. Don't miss your opportunity to bid on this and the many other great prizes being offered at the ILSHRM State Conference, October 23-25 at the Drury Lane Theatre, Oakbrook Terrace, IL.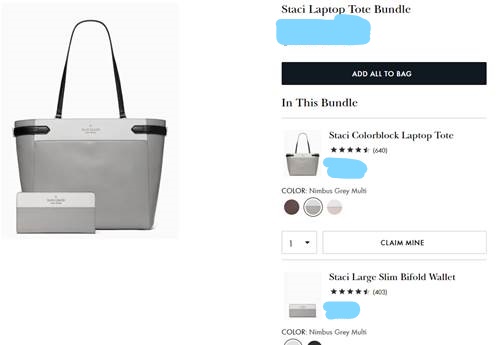 Questions about the SHRM Foundation, contact:
Rhonda DeWitte, RRHRPA SHRM Foundation Chair