Event Details
Virtual Event: A Foundation of Success: Better Understanding Yourself and Others with Agile Emotional Intelligence (an orientation)
Date:
July 19, 2023, 12:00pm
Organizer:

RRHRPA & The Sky's The Limit Consulting, Inc.

Location:

Virtual event
Access instructions will be sent by RSVP'ing to rrhrpa@gmail.com

Price:
Event Type:
iCal link
Join us for this special virtual learning event.
Our Program:
"A Foundation of Success: Better Understanding Yourself and Others with Agile Emotional Intelligence (an orientation)"
This program adds another learning component to the DiSC® Human Behavior Theory which focuses on people skills. Learn some valuable insights to related these methods to employees, leaders and vendors.
You will learn how to:
• Explore the concepts of emotional intelligence and Agile EQ—the ability to read the emotional and interpersonal needs of a situation and respond accordingly.
• Understand the need for and value of a variety of responses.
• Develop a greater ability to adapt their approaches to best meet the needs of different situations.
Please send an email to rrhrpa@gmail.com if you would like to attend this virtual event. The access instructions will be forwarded to you.
Our Presenter: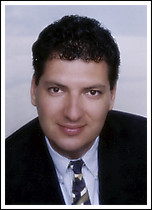 Joshua A. Sky, MA, SPRH, SHRM-SCP of The Sky's The Limit Consulting, Inc.
Read more about Joshua in his bio.