Event Details
Virtual Event: A Foundation of Success: Better Understanding Yourself and Others with Agile Emotional Intelligence (an orientation)
Date:
July 19, 2023, 12:00pm
Organizer:

RRHRPA & The Sky's The Limit Consulting, Inc.

Location:

Virtual event
Access instructions will be sent by RSVP'ing to rrhrpa@gmail.com

Price:
Event Type:
iCal link
Join us for this special virtual learning event.
Our Program:
"A Foundation of Success: Better Understanding Yourself and Others with Agile Emotional Intelligence (an orientation)"
As HR professionals, your members may be familiar with the DiSC® Human Behavior Theory, this program adds another component to this learning opportunity focused on people skills. We will share some valuable insights for your audience in relating to their employees, leaders and vendors.
You will learn how to:
• Explore the concepts of emotional intelligence and Agile EQ—the ability to read the emotional and interpersonal needs of a situation and respond accordingly.
• Understand the need for and value of a variety of responses.
• Develop a greater ability to adapt their approaches to best meet the needs of different situations.
Please send an email to rrhrpa@gmail.com if you would like to attend this virtual event. The access instructions will be forwarded to you.
Our Presenter: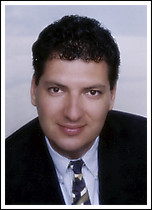 Joshua A. Sky, MA, SPRH, SHRM-SCP of The Sky's The Limit Consulting, Inc.
Read more about Joshua in his bio.